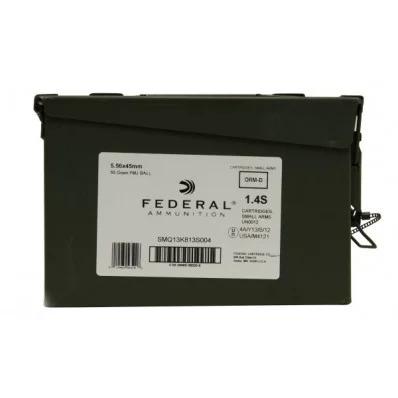 Federal XM193 NATO Rifle Ammunition 5.56mm 55gr FMJ 3165 FPS 400/ct (Can)
DESCRIPTION
Get the best in quality with Federal XM193 NATO Ammunition - 5.56mm 55gr FMJ. If you are interested in the best money can buy, consider Federal's dynamic range of ammo. This company offers unbeatable quality and consistent results for any high-volume shooter or hunter.
All of the bullets you receive are loaded with a remarkably similar grain, and yet they are offered to you at a remarkably cheaper price. This lets you shoot, hunt, or plink as often as you can get away with it.
Packaging may vary depending on availability from manufacturer.
Note: This is military grade ammunition. It will show discoloration which is caused by a process known as annealing. This is completely normal. The cases may also have minor blemishes from being bulked packed.
Packaging may vary from image shown
---